I have learned all the ropes of blogging. Not only do I regularly publish posts, but I also cooperate with brands, advise and coordinate marketing campaigns in the blogosphere. I got to know this world from many perspectives. It is also my hobby, so I decided to prepare a blog post in which I will try to share my experience with you. I think that the information contained here will be useful for those who are somewhere in their minds thinking about starting an adventure with blogging.
Setting up zyciejestpiekne.eu was one of the best decisions in my life. Despite the fact that it covers topics related to my passion, which is travelling, it still allows me to develop my company. Through my blog, I get new projects and meet a lot of people. The blog was almost a springboard to interesting and better projects. It is also my testing ground: the solutions that I propose to Brave New customers are very often tested previously by myself.
In this post, I will try to convince you that running a blog (private or corporate) is a great way to promote and attract customers.
Why is it worth blogging?
You meet people, build a network of contacts. A well-run blog gathers a community that is often made up of people like you. This is a great thing. You present your offer naturally. On your blog, you don't have to shout about what you are doing. You don't have to sell your products out loud. You can get great results just by being natural and comfortable. So on your blog, you sell "casually".
You create an image of yourself as an expert and build brand credibility. If you share solid knowledge of a given industry, you grow in the eyes of your readers and customers. You may also be invited to the media to comment on a topic you are familiar with. At the beginning of its activity, it is really a very valuable thing.
You help people. If you share expert knowledge that will be useful to others, sooner or later the good will come back to you.
Healthy positioning. Some people try to be as high as possible in Google's search results. They use various strange methods, combine them and spend a lot of energy on them – often with poor results. I have a different approach to it. My assumption is that if a blog is good according to people, it will also be good according to search engines. Create valuable content, and a good position on Google will be a natural side effect.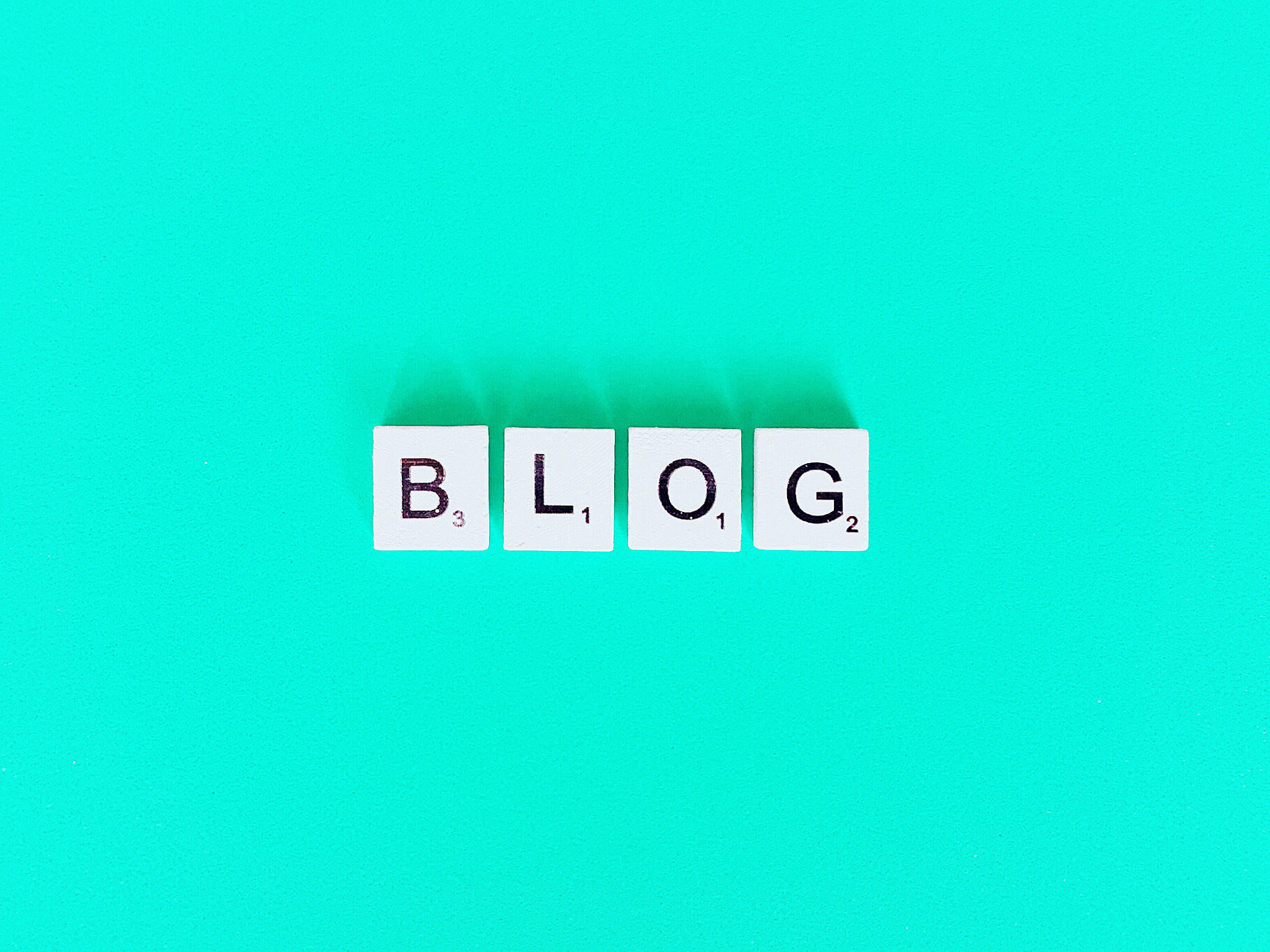 Okay, what are the disadvantages of blogs?
First of all – it is a long-term investment. It's rare for a blog to become a success right away. You have to put a lot of work into it, and the effects are visible after a long time. In my case, the results did not come until years later. So if you do not have a sincere passion for the subject you have chosen, and a good writing flow, it may be difficult for you to last. It is said that most blogs fail after the author's first welcome post. There is something about it.
Secondly, there is a lot of competition in the blogosphere. To break through, you need to have something truly unique and valuable to convey.
Third – YouTube. We prefer to watch than to read because it requires less effort on our part. For this reason, blogs tend to lose with YouTube videos. Of course, nothing stands in the way of combining these forms, and many creators do exactly that.
How do I run a blog? What should you think about when starting your own blog?
1. What will be your unique distinguishing feature
There are a lot of blogs on the web. In order to succeed in any way, you absolutely have to stand out. The best blogs are the ones that give us something we will not find anywhere else. A blog can be distinguished by the subject and issues raised, writing style, a form of content presentation, etc.
2.What image of yourself do you want to present?
I think that the most important thing in blogging is … the author. People read content because they just like the person who creates it. When I come across a random page and read one article, I immediately go to the "about the author" tab. I want to get to know the person on the other side at least a little. What do they look like? What are they interested in? Where do they live?
So think about how you want to show yourself. Will you be running a business blog and want to be considered a professional in your industry, or will you prefer a loose form and a threadbare T-shirt? And it is not specific to clothing, of course, but a holistic approach. It is important that you feel comfortable with it yourself. I believe that the more consistent it is with you, the easier it will be.
Blogs are like pubs. Take a stroll through the cafes and restaurants of your city – you will find both upscale white tablecloth restaurants and cheap beer bars. There are lots of sweet, hipster places where coffee is served with soy milk, as well as artistic dives with soul, where the bartender is on first name terms with everyone because all customers are regulars. Depending on which premises you enter, you will feel different. It will be influenced by the interior design, service, music…
What kind of pub will your blog be and how will you make a random visitor feel the atmosphere?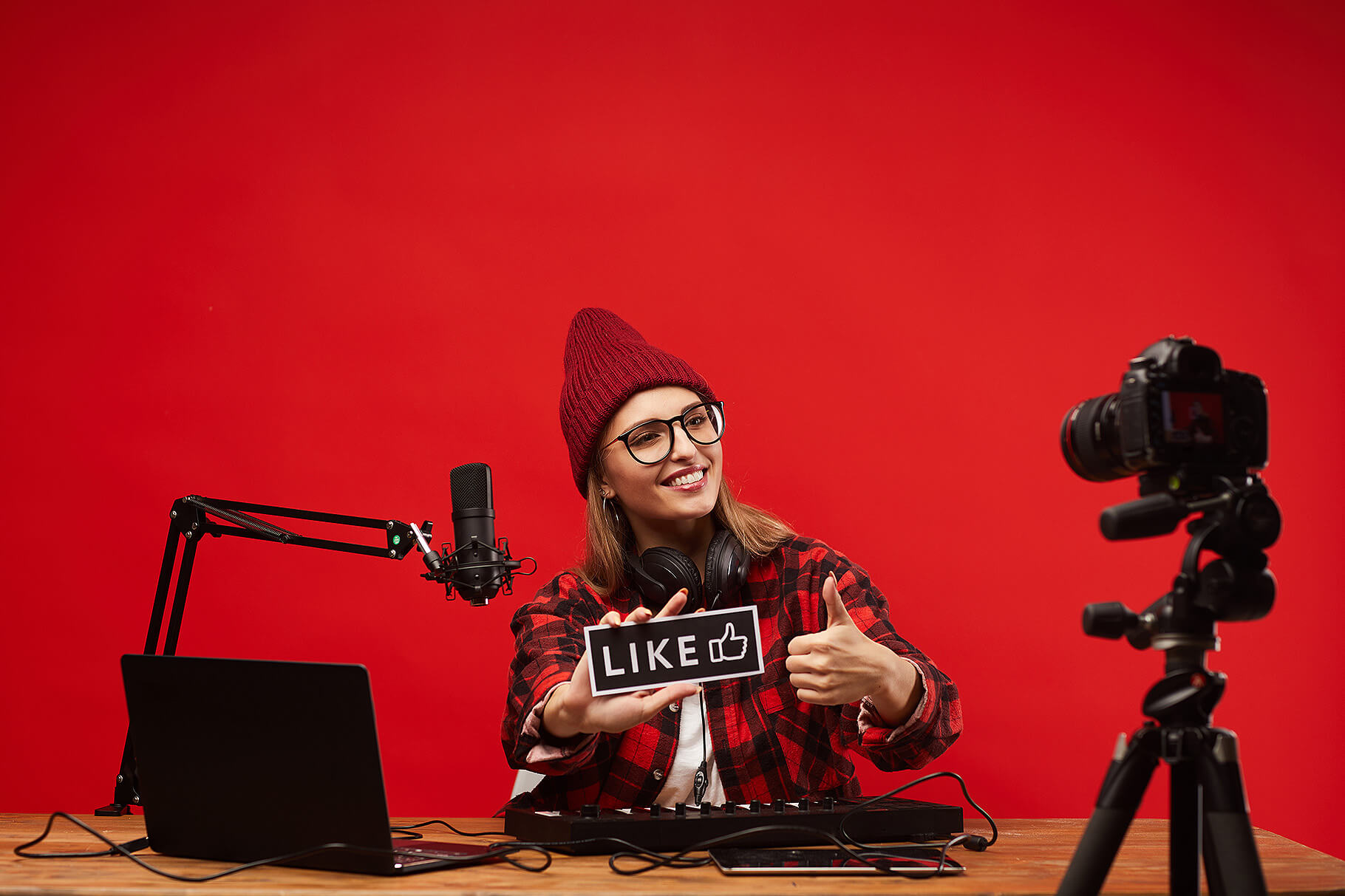 3. What will you write about?
Think about the topics you will talk about. Choose them according to your blog's distinguishing features and your character. Let's say you want to write a travel blog. What are your options?
You can focus on the places you visit. Write about the most interesting places in Vienna and what to see in Paris, and what 10 attractions you should visit while in Lisbon.
You can give advice. How not to get robbed in Barcelona? How to avoid health problems in India? Where is the best place to buy a flight ticket? Is it better to fly to Asia in March or October? How to rent a camel in the Sahara desert?
You can describe your amazing adventures. Tell readers about how you hitchhiked and one night you got stuck in the middle of nowhere. Describe how you landed at a random student party in a city you didn't plan on going to at all. Or maybe you bungee-jumped from a big bridge in Switzerland or you flew in a hot air balloon in Cappadocia? There are many such adventures on a journey.
You can focus on travel-related tips. Do you bring nice photos from your trips? Teach your readers this. Explain to them how to set the camera, how to frame, how to set the aperture, and how to take care of the equipment so that it doesn't get stolen from us. Yet another example of a distinguishing feature is foreign languages. Tell your readers how best to learn new words, understand grammar, and what learning apps to use. It's a very broad subject.
You can write about the people you meet along the way. Interview them, find out how they live and what they do. This year, I have prepared a series of three reportage films about people who dropped everything and went to the Bieszczady Mountains. The effect was terrific – the films have been viewed several hundred thousand times!
4. How will you write?
Write well. This is a topic for a separate post (which may appear one day). What I mean is both the flow of writing and the form of the content presented.
Pay attention to the language. I always try to use simple and light language. I do not reach for difficult words, I write as I say. I even have my secret trick for it: when I write, I imagine that I am sitting with a friend over a beer and talking to him about a given topic.
Style. Look, if I would publish this post in sequence (without photos, bullet-points and headings), you wouldn't even get through the introduction. A long, monotonous text becomes difficult to read. When an article is divided into paragraphs, headings and bullet-points, reading it becomes much easier. Thanks to this, we can also "scan it with our eyes" in search of the content we are interested in. This presentation of the material has one more advantage: Google bots like when the text is logically ordered, so you will surely get it by splitting the post into smaller elements.
Play with form. Today blogs are not only texts. They are also photos, videos, gifs, drawings. Make your text somehow unique. Don't be afraid to experiment.
Give me a piece of yourself. Weave personal stories into posts, share your own experiences. People love it.
5. How you will use social media
The way we use the Internet has changed over the years and now we spend more time on social media than on websites. It is difficult to achieve success without using them (in fact, I don't think I know such an example). So, hook up social media to your car and let them move you further! What is worth remembering?
Select social media according to the subject matter. If you run a food blog, Instagram is great. Are you writing about politics? Get Twitter. Of course, you can choose several channels, but you have to be careful with that too. In the beginning, you have a huge flow and you want to be everywhere. However, I know from experience that it is difficult to communicate in several places at once on the network.
Facebook. Everyone complains about it – that it cuts the reach and kills the pleasure of creating – but … everyone is on Facebook and I think you need to have your fanpage.
Fire up your blog newsletter at the beginning. This is a mistake I made at the start. The e-mail database is of great value. And this is something you won't lose. Facebook can cut ranges, YouTube's algorithm may not show your videos to others, but you have full control over your e-mails. Do you want readers to sign up for your newsletter? Give them something for it. Create some "premium" content that will interest your audience. It can be a report, e-book, audiobook or movie. Something that will be really valuable and well prepared, and at the same time have a wide enough range of topics that will interest a large group of people.
I think this basic information will help a lot in the development of the blog. The most important thing is that you just take action. Instead of reading and looking for advice – just blog. It is best to check all information in practice.